Climate Protection - Startup Hothouse at the Fifteen Seconds Festival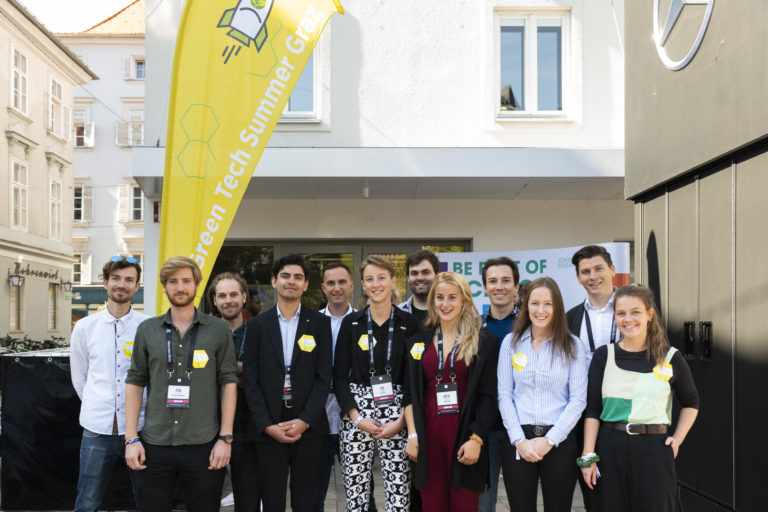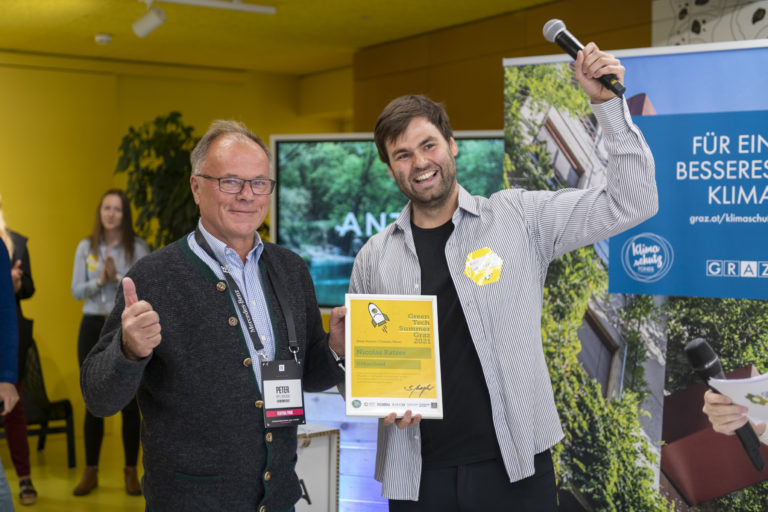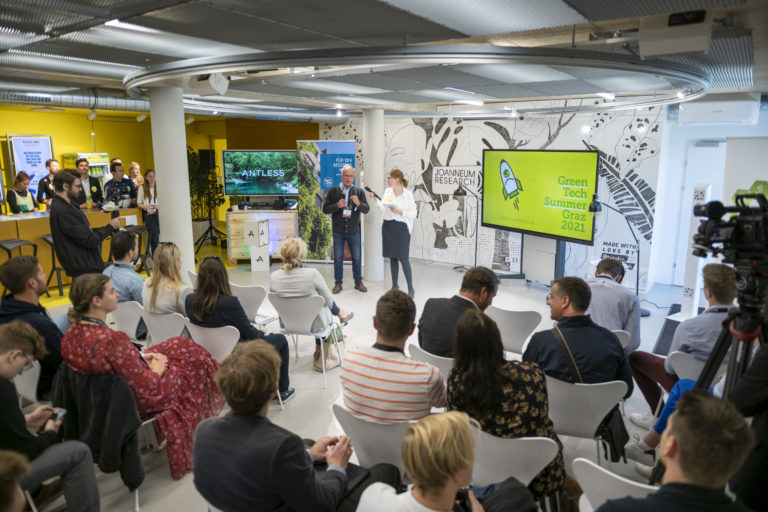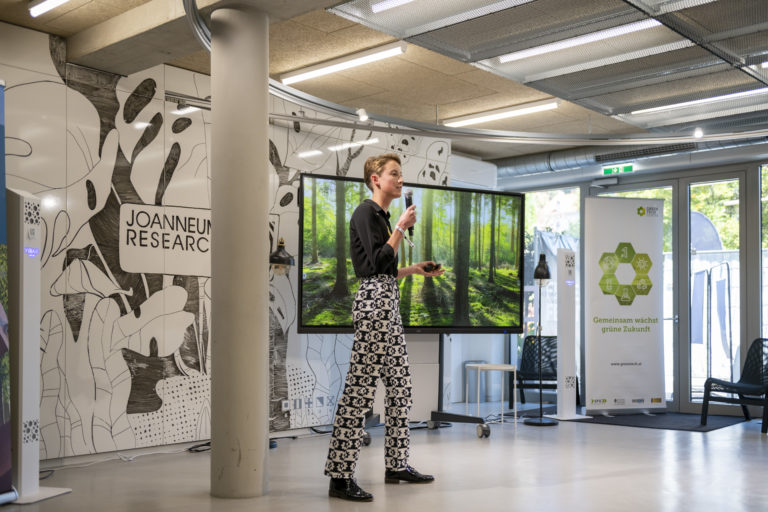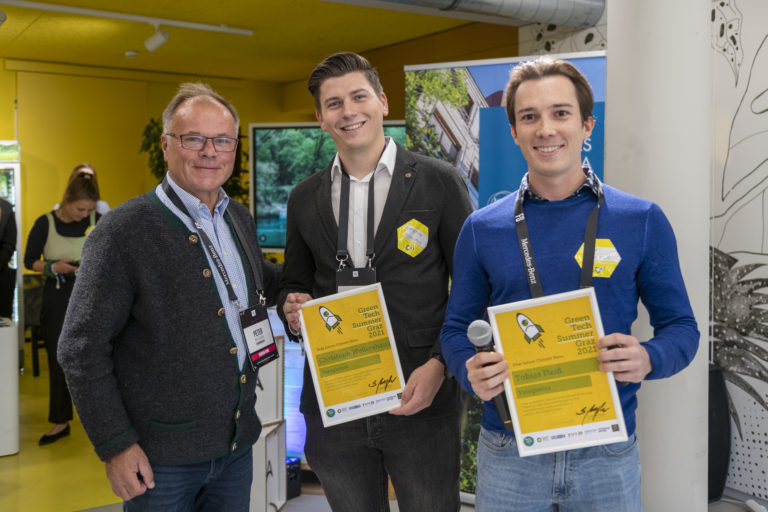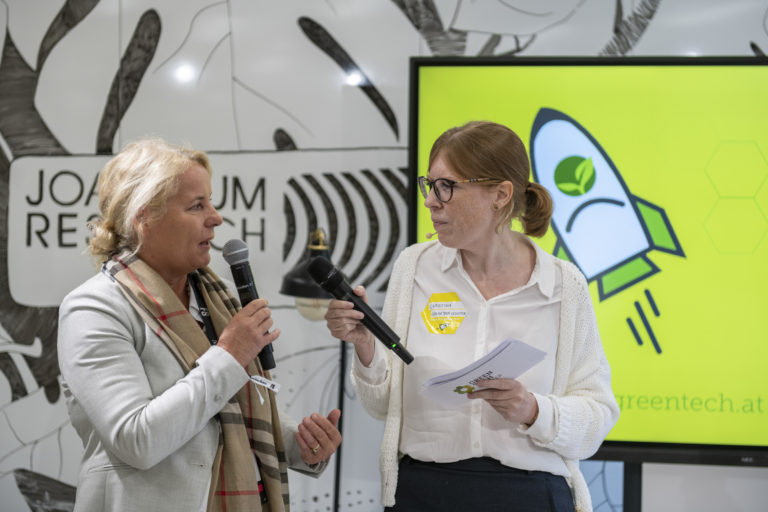 This year for the second time, Green Tech Summer Graz has pursued its main objectives of wakening entrepreneurial spirit amongst students while simultaneously promoting the formation of new green tech startups in Styria. Following selection in spring from a large number of applicants, 20 students with 9 climate-relevant ideas developed their business models over the summer break through a series of workshops, training courses and individual coaching. The idea behind it is: to get the students fit for a company startup. "The Graz economy depends on bold, and above all young, aspiring entrepreneurs", emphasises Andrea Keimel, head of the department for economic and tourism development for the city of Graz. "The university environment is an ideal and fertile ground for promising new ideas to grow, which we as a city promote as early as possible."  Financed by the Climate Protection Fund of the City of Graz, the Green Tech Cluster conducts this initiative in collaboration with the City of Graz, the Styrian Economic Development Agency, the Science Park Graz and the startup garage.
Young entrepreneurs for the regional Green Tech Valley
Today, the results of this program were presented at the Fifteen Seconds Festival at the Lendhafen on Mariahilferplatz. It featured a great deal of variety both in terms of business ideas and in the students themselves, who come from 6 universities and colleges all over Austria.
"The Green Tech Summer Graz promotes the growth of the Green Tech Valley, the international hotspot for advanced energy and environmental technology in southern Austria. Last year, the project has already resulted in the establishment of new companies," as Bernhard Puttinger, Managing Director of the Green Tech Cluster, comments. One example is Nicolas Katzer, an alumnus of the Joint Master's Program in Sustainable Development at the University of Graz. Following participation in the Green Tech Summer last year, he founded UrbanSeed and since then has pursued the goal of supplying cities with climate-neutral food. Plans are already set to hold the Green Tech Summer Graz again in the coming summer of 2022.
The green ideas from Green Tech Summer 2021 - from biodegradable protective laboratory suits to packaging made from fungi:
"Go Fungi": Packaging material made from fungal mycelium (Sophia Mattitsch, Pia Fröschl)
"BioMETA E-Recycling": Green and innovative solution for the recycling and processing of electronic waste to recover precious metals and convert them into useful raw materials (Absar Baig, Muhammed Wahib, Abdul Razziq)
"HempChamp": Sustainable alternative solution to wood fibres focused on hygiene paper products (Antje Schilcher, Benjamin Petzner, Gospa Sadikovic)
"WiederBier": Utilisation of excess bread production, which is otherwise disposed of as waste, to produce a product with a unique taste (Vanja Cakić, Andrés Castiblanco Gomez)
"Protective Bio Clothing": Biodegradable protective suits for hospitals and laboratories (Magdalena Urich)
"P2R plants to resources": Phosphorus recovery from wastewater through phytoextraction (Paul Krassnitzer, Bernhard Lugger, Marco König)
"Kreislauf": Online upcycling platform (Tina Schradenecker)
"Velogistics": CO2-neutral delivery service using cargo bikes (Tobias Fleiß, Christoph Wellershaus)
"UrbanSeed": Digitisation of organic cultivation using sustainable, local primary production (Nicolas Katzer, Edwin Lang)