Find innovative Solutions
made in the Green Tech Valley
search or select category
Welcome to Green Tech Valley,
the #1 Global Hotspot for
Climate and Circular Solutions
Green Tech Valley is located in the south of Austria and is internationally regarded as the hotspot for innovative energy and environmental technology. Here, the Green Tech Cluster initiates growth through innovation. Within the cluster, around 250 companies and research institutions are shaping the green solutions of the future. With 20 global technology leaders within an hour's drive, the location forms one of the highest concentrations of companies in this industry.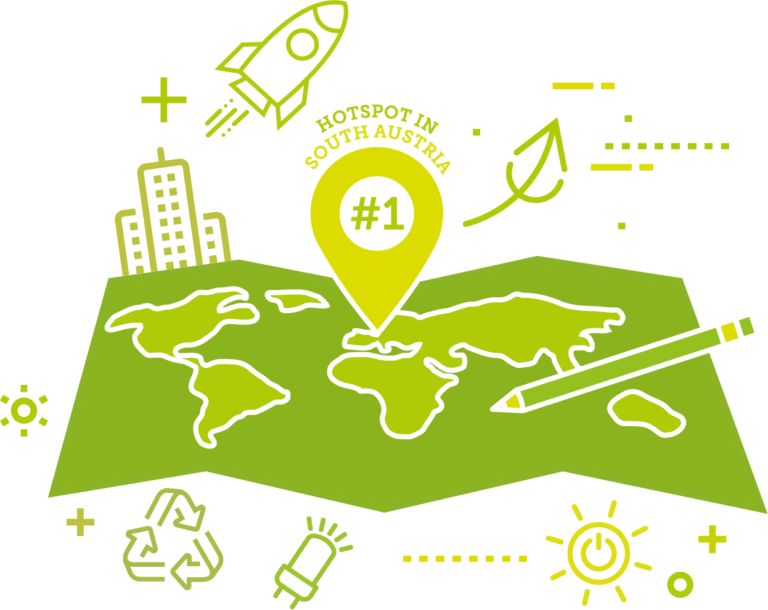 Solutions-Highlights from the Valley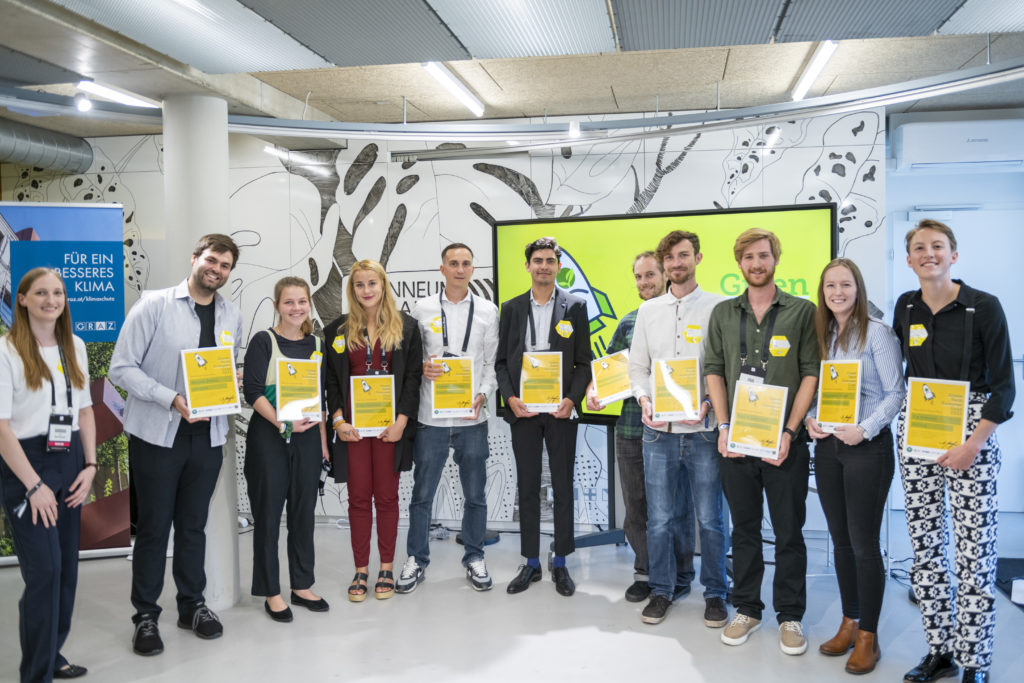 9 teams, 9 weeks, 9 workshop sessions.
Today, Green Tech Summer, the Graz startup program for green business ideas, culminated in the presentation of their sustainable business models by 20 students from all over Austria. They have been working throughout the summer on their first own climate protection startup, with the aid of professional support.
A sustainable future with GREENOVET
The project GREENOVET will foster the development of Vocational Education and Training (VET) Excellence in Green Innovation across Europe and through the establishment of Centres of Vocational Excellence (CoVEs) that will enable an innovative, inclusive and sustainable economy.
GREENOVET is an international Project, comprising 18 European Partners and co-funded by Erasmus+ Programme of the European Union.
The Cluster:
Benefits for Partners
As an innovation driver and trend scout, the cluster provides technology radars, market opportunities, project development, startup collaborations, The Plug & Play Innovation Box, Data Service Cards and individual company workshops.
Green Tech Magazine, Nov 2021
The Green Tech Magazine in November shows that climate protection and economic growth go hand in hand in the Green Tech Valley.
Green Tech Magazine, May 2021
Things are starting to happen: While for a long time it looked as though we were stuck fast on climate protection, a new dynamic now seems to be emerging.
Research into green hydrogen technologies is taking off. Find your next H2 research partner in Austria and Europe with the H2 Research Map. Coming soon.
Our Green Deal infographic explains in short the most relevant info about the EU Green Deal possibilities and supplies you with the basic facts.