Presentation "Green Utopia" at Joanneumsviertel Graz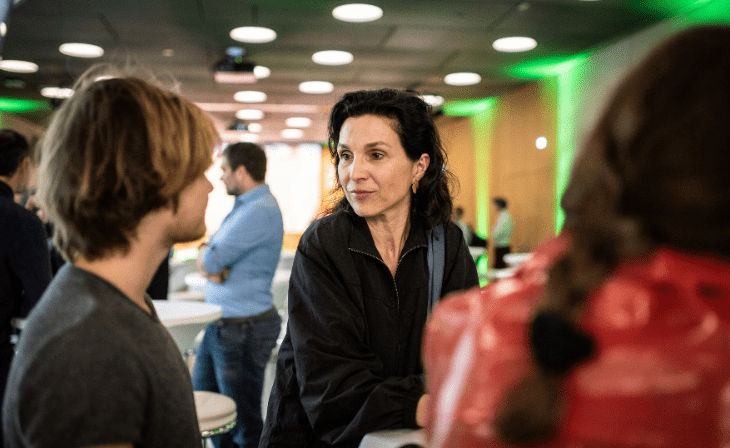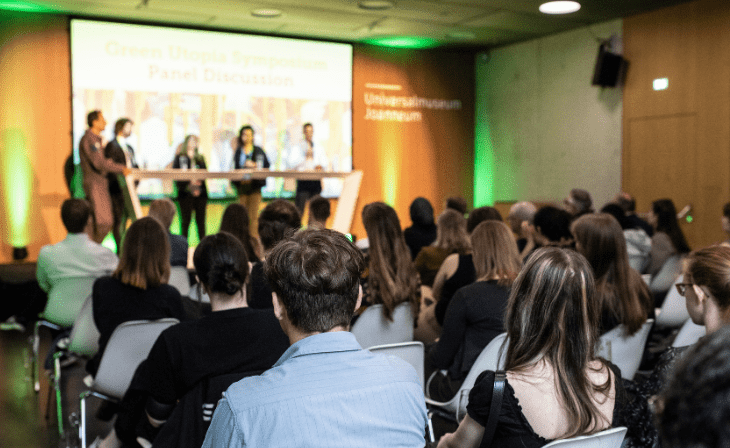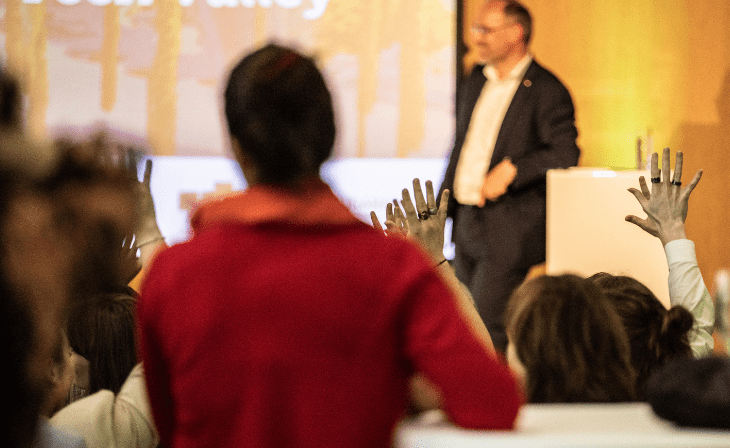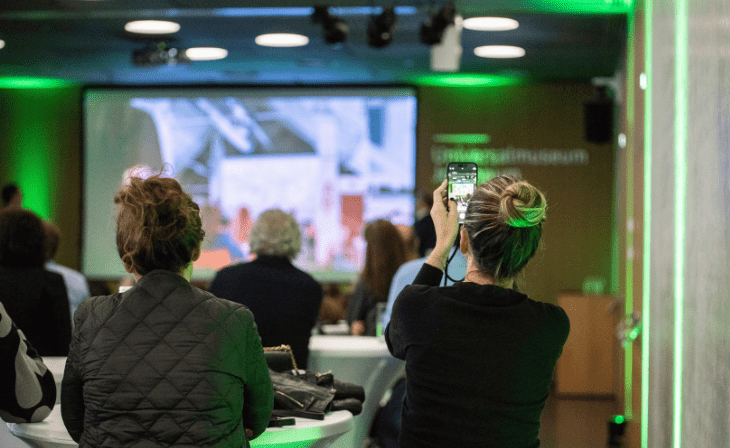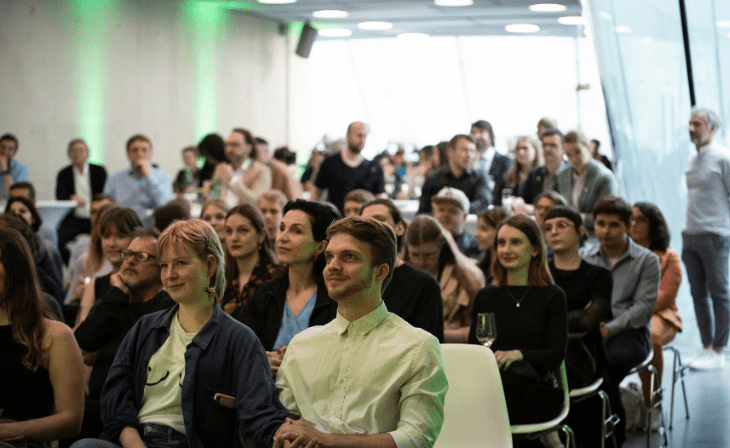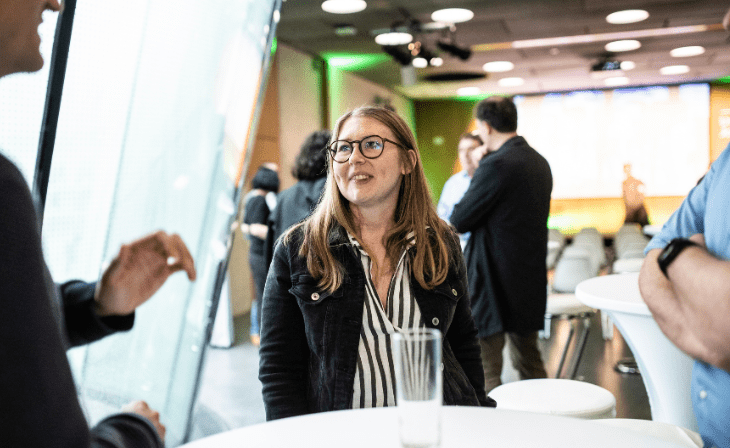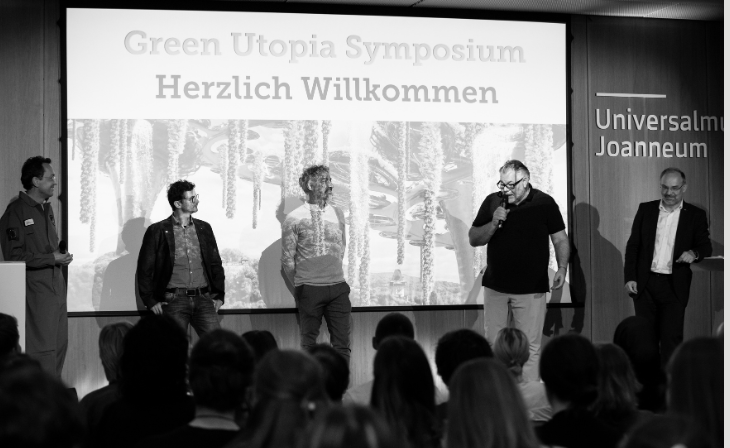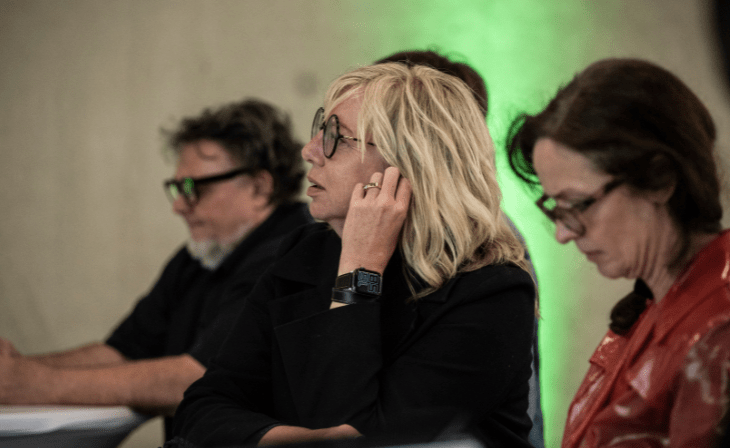 Making-of "Green Utopia made in Green Tech Valley"
The Project: Green Utopia made in Green Tech Valley
Utopias are characterized by the unrealizable, the fantastic. But this is precisely where their massive power lies; these images of the future are what make revolutionary developments possible in the first place. "And the climate crisis, as well as the associated shift toward a comprehensive resource and circular economy, require almost utopian thinking in the same way," Bernhard Puttinger, Managing Director of the Green Tech Valley Cluster, is convinced. "We have to be faster than climate change. That is the order of the day. This is where visions, this is where courage, this is where green solutions are needed." And Green Tech Valley, as an international hotspot for green research & innovation, has a special significance in this regard, emphasizes Puttinger.
Cooperation for the green future
For this reason, forces were joined together with the Graz University of Technology, the Montanuniversity of Leoben, the Institute for Design and Communication of the Joanneum University of Applied Sciences, Creative Industries Styria and Holzcluster Steiermark. Eight interdisciplinary student teams produced green utopias here as short videos in the period from March to May 2023 as part of Designmonat Graz – visualizing a possible future of the energy, mobility and raw materials turnaround based on current research at the site.  "Utopias grow into technologies here," says Stefan Vorbach of Graz University of Technology enthusiastically of the results, which were presented in Graz on May 24. Illona Otto Wegener Center for Climate & Global Change (University Graz) points out to consider all social structures: "Green Utopia helps us to visualize and discuss the future ahead of us. If we know what the goal is, we can reach it faster." 
Visions spur innovation
The videos range from new post-consumer lifestyles and climate-positive construction to trees as electricity storage for stable grids. Utopian? From today's perspective, quite so in some areas. "This in particular is an incentive for research and for companies in Green Tech Valley," says Puttinger. Stefan Spirk (Graz University of Technology) also emphasizes this: "It is of immanent importance to imagine the unthinkable in order to be able to realize revolutionary technologies." Sarah Meitz from AAE Intec – Institute for Sustainable Technologies also speaks of the courage to take new, radical paths, for example "in the production of hydrogen from wastewater and sunlight in solar reactors": "Green utopias are needed to ensure climate-friendly and cost-effective energy supplies."
We proudly present:
Green Utopia - aus Sicht der jungen Designer:innen
Research behind the videos
We would like to


thank our project partners!