Location & History
of the Green Tech Valley
The Green Tech Valley location embodies a concentrated innovative force in solar energy, biomass, hydro-electric power and recycling systems. This global hotspot for Green Tech solutions is home to 20 of the world's foremost technology leaders. 250 cluster companies are actively involved in research and development and servicing environmental markets from here. Within this innovative corporate landscape, business start-ups are flourishing.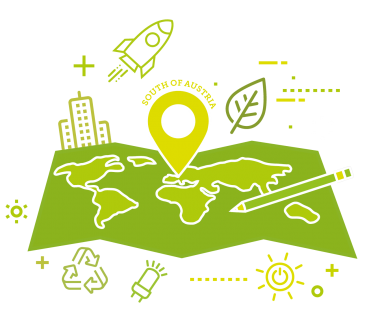 In just 10 years, these companies within the Green Tech Cluster collectively have doubled their number of employees. But even beyond this, they have tripled their sales turnover. The Valley acts as a hotbed for these innovations and a greener future. The Cluster promotes excellence in research and lighthouse projects. Companies are supported in nurturing their solutions for climate protection and the circular economy. And connections to global ecosystems are generated for the cluster partners.
If you have ever considered also setting up in this hotspot, then the Green Tech Cluster also offers helpful information and support to companies with such a move in mind.
Why "Green Tech Valley"?
The Green Tech Valley owes its name to the US author Shawn Lesser. The US journalist from the Cleantech Group venture network coined this phrase back in 2010. Not only that; he has also ranked our green location, in the south-east of Austria, as the global No. 1.
How did the Valley come about?
It actually all started in 1913 with Viktor Kaplan and his pioneering invention of the modern hydro-electric power turbine. In the 1970s, Styria conquered the international market for self-assembled solar systems. AEE Intec was founded in 1988 as a leading independent research institute in the sustainable technology sector. In 1992 Robert Kanduth founded the GREENoneTEC company. It has since developed to become the world's largest manufacturer of solar thermal flat-plate collectors. It was from this location, way back in the 1980s, that the recycling movement began its triumphal march around the world; with the first separate waste collections, and the first waste sorting systems from the likes of now global market leaders, Binder + Co and Redwave.
The Green Tech Cluster has been in existence since 2005. It was first founded with 80 companies. Today, in one regional location, the Cluster is made up of 20 global technology leaders, 15 Centres of Excellence and 250 cluster companies. Worldwide, every 5th kWh of green electricity is generated using hydro-electric power turbines produced by companies in the Valley.
Contact us for more information about Green Tech Valley: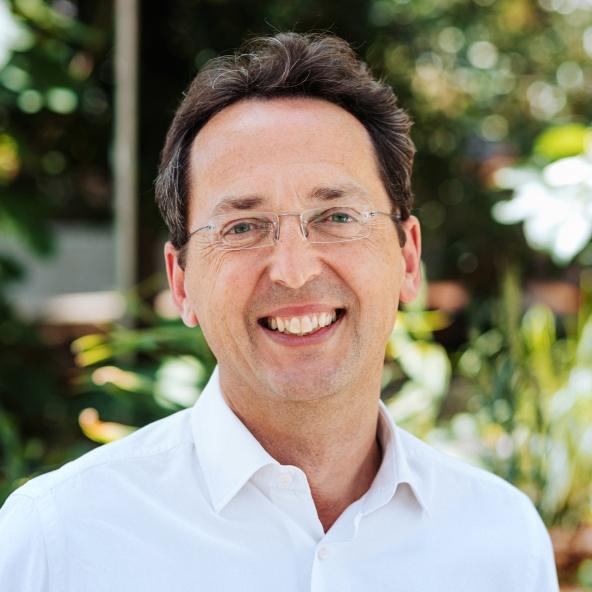 Bernhard Puttinger
Managing director
Phone.: +43 316/40 77 44-17
Mobile: +43 676/42 65 016
puttinger@greentech.at