Things are starting to happen: While for a long time it looked as though we were stuck fast on climate protection, a new dynamic now seems to be emerging.
A major boost comes from the European Union through its Green Deal: Over one trillion euros are being invested for this, in conjunction with a whole range of statutory measures that should finally enable lift-off for the energy transition and climate protection. Of particular note with this initiative is the benefit available to all areas and levels of green tech through the various amounts of funding. You can find out how this works exactly on pages 4 and 5.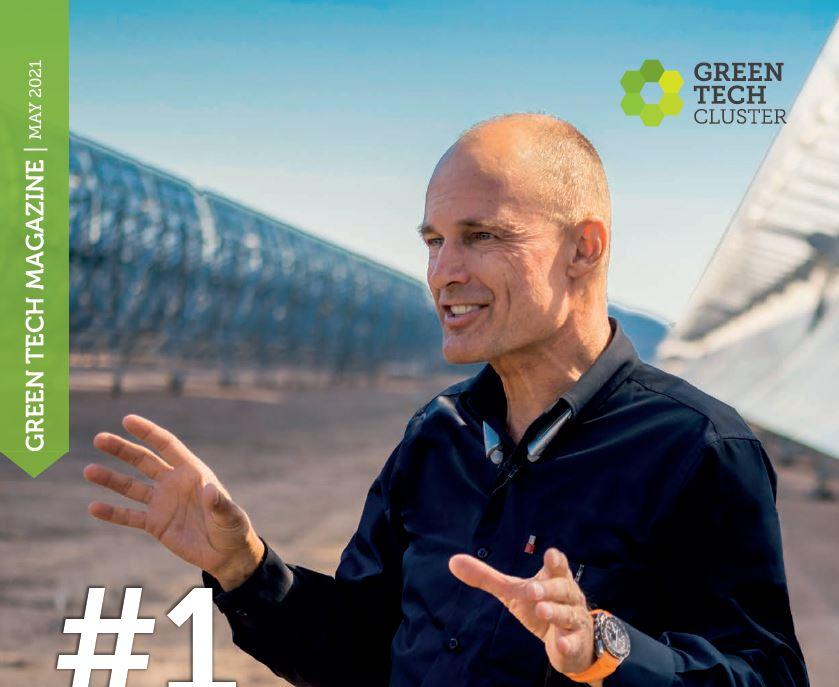 Approaches to halting climate change are also a key theme at the Global Inno¬vation Summit from 18 to 20 May, which comes live from the Green Tech Valley. Also present, as a keynote speaker at this international EUREKA summit, is the Swiss pioneer and futurist Bertrand Piccard. We have already been able to engage him in an exclusive advance interview.
This, together with other news, trends and the latest innovations from the Green Tech Valley await you in this issue. We hope you enjoy browsing through it.
Click the green button below to view the Green Tech Magazine from May 2021 in English.
in english