Network Services quick view:
 Market trending radar
How will the market and technology continue to develop? This is the knowledge we can give you through our Green Tech Radar. This overview of processes, market potential, competition and barriers to entry can give a distinct advantage. Follow the link to our radar reports on all relevant industry sectors.
(available primarily in German language – contact us for international projects)


Your products of tomorrow
The Green Tech Challenge allows university students develop the products of tomorrow. The challenge comes from the companies in the Cluster. They define which market opportunity sets the basis for the challenge.
Green Tech Jam – the hackathon for green solutions
The Green Tech Jam is a highly successful hackathon for university students from all levels of higher education, to work on digital services for Green Tech Cluster partners. Each year, this results in fresh ideas on topics for advanced energy and environmental technology: A whole crop of innovations, such as, Sensor Eggs – metal spheres fitted with sensors to give timely warning of the potential outbreak of a fire in waste management systems; or an App for optimising consumption of community PV systems.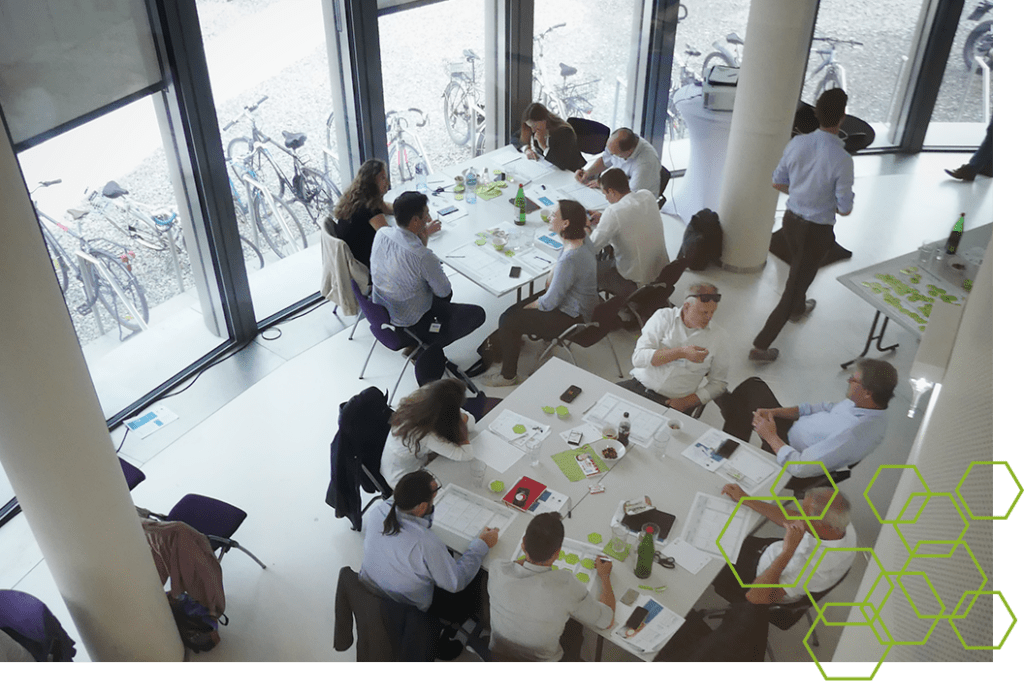 Learn and develop together
Working groups that will increase your performance:
The Solution Group Energy Communities specifically promote the exchange of experience and collaboration. The aim is to stimulate the creation of energy communities and consequently provide support for concrete implementation. For further information about the group, simply write to us.
The circulAr fuTure innovation program is pursuing the vision of a digital, advanced recycling economy with smart circular production.
The Circular Economy Export working group is focused on the international visibility and the strengths of Austrian complete solutions for export markets within the resources and waste management sector. Discover more about the joint projects of the group at Don't waste, invest.
The CDO Group sets the foundation and course for digital strategies and products. In the group, Chief Digital Officers exchange ideas and views on current digitisation trends. This is an open group with a focus on digitisation specialists. Best practices are exchanged and common strategies for digitisation developed. Register now for the CDO Group so that your company can also benefit (open to active Cluster partners).

Cluster meetings: growing together
We help you to build on synergies. This is particularly so with university and corporate research, where we can achieve more working in consortia. Relevant research fields are identified through the Green Tech Research Styria association. Furthermore, with support from the Green Tech Cluster, you can step up to projects with a European dimension as a further step.
The Cluster organises a wide range of events to gather know-how and inspiration – from workshops to cross-cluster events with wider access, for example, to clusters for human technology, mobility, wood industry and electronic based systems. We also actively promote your online presence through our channels and provide you with latest news on industry sectors, including a funding map. The format of the Green Tech Innovators Club event, organised in cooperation with Graz University of Technology and the Federation of Austrian Industries in Styria, will also take you further. Through this event, specific innovation challenges are debated, leading to the initiation of follow-up collaboration projects. Involvement with international networks such as ICN and EEN also provide new stimuli and opportunities for collaboration.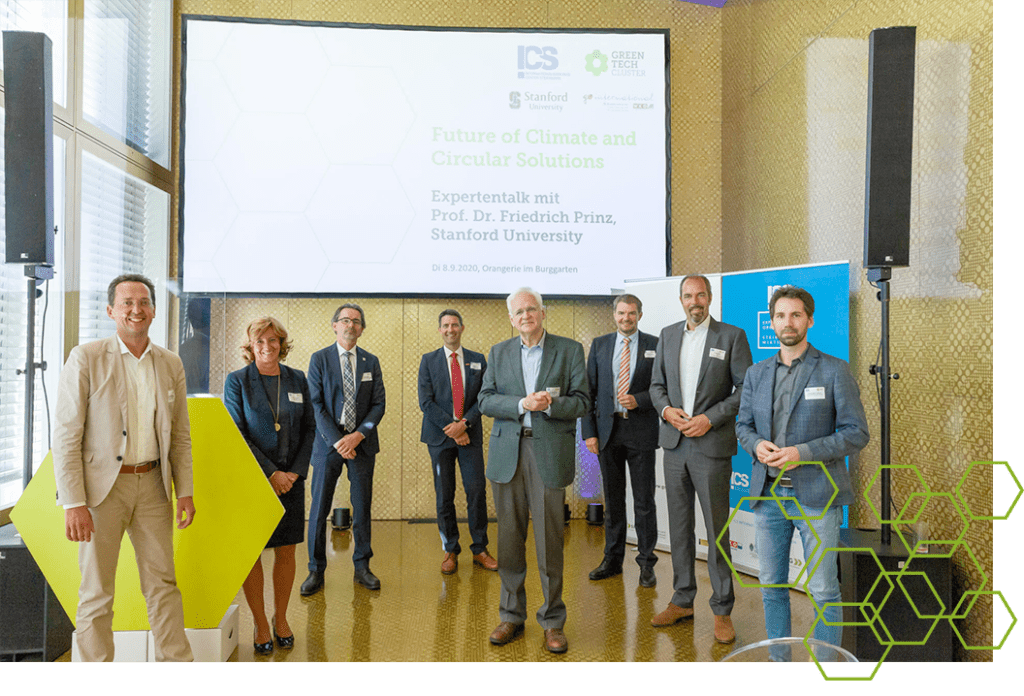 Networking with startups
More than 40 startups are developing innovation projects in the Green Tech Cluster. Together with the City of Graz, we network these with established comapnies in the Green Tech Hub, benefiting both sides. And the innovations can prove to be very exciting: For example, the Graz startup EET has launched a mini solar generator designed for the balcony. Interest in the generator increased massively during the 2020 lockdown. "We were completely sold out in the summer," says founder Christoph Grimmer. Independent electricity production has gained in importance and is set to conquer further foreign markets in 2021. The Green Tech Cluster will provide support through networking and services. "The Cluster helped us in a pilot project for our technology," says Bettina Kain, founder of BirdShades. This gave the young company a good start. BirdShades developed a bird protection film that is invisible to humans but prevents birds from hitting glass facades. You can discover all of the innovative Green Tech Startups.
For more information about our services, publications or events contact: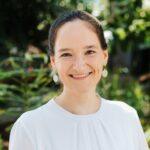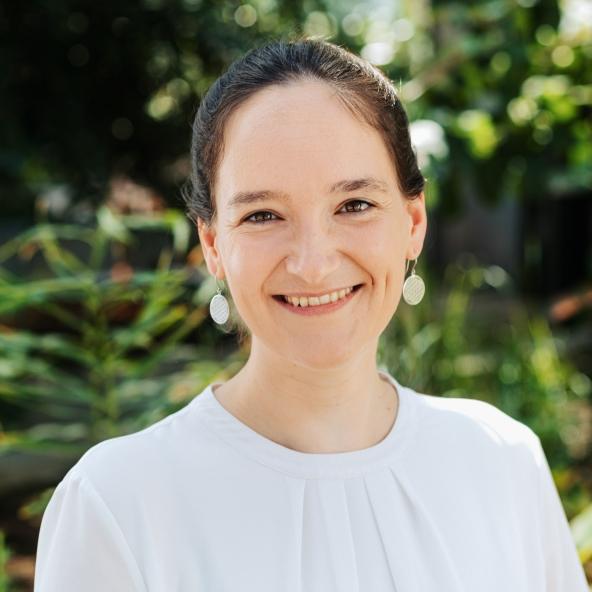 Martina Schöneich
Project Manager Cluster-Services & Business Development
Phone: +43 316/40 77 44-21
schoeneich@greentech.at
Further Cluster Services: