&nbspMotor for
Innovation
Quick view of our Motor for Innovation services: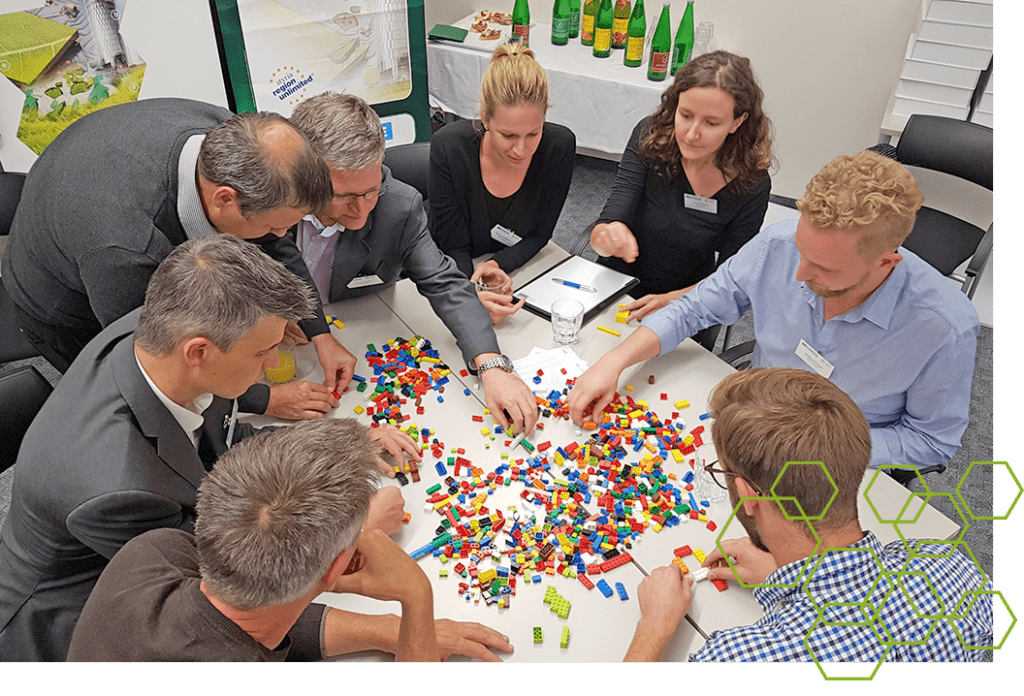 Quicker to Market: Putting innovation into practice
What is the secret of success for launching an innovation project? How do you get to the market faster? "It was networking through the Green Tech Cluster that brought everyone together and, in the end, came up with something that was really novel," explains Roland Pomberger, professor at the Montanuniversität Leoben.
This is why we support our partners from project initiation through co-creation to initial application with pilot customers from the network. And that works for both small and large enterprises.
"More than half of our sales come from products in the field of renewable energy and environmental protection. We are very proud to be part of the Green Tech Cluster, which combines the globally recognised strength in innovation of environmental technology companies," notes Wolfgang Leitner of ANDRITZ AG.
 Play in the top team of Green Innovators

You can grow your success with us. That is why we adapt our services exactly to your requirements. We also support you with technology research or the initiation of contacts. As part of the Green Tech Cluster, you are in the top team – the world's number 1 for innovative environmental technology: a part of the region known internationally as the Green Tech Valley.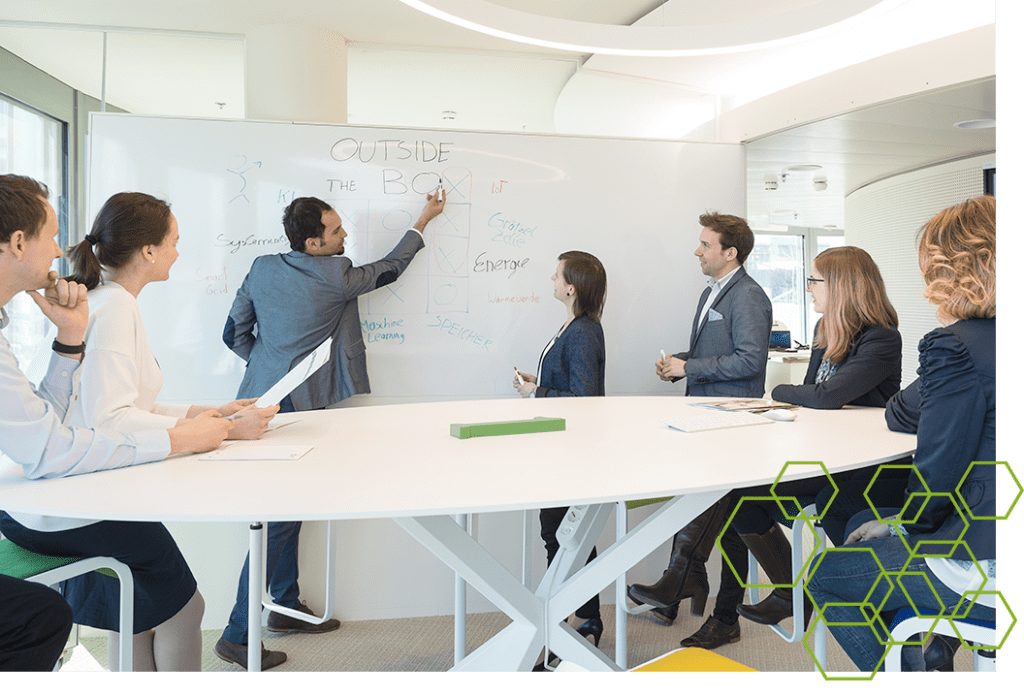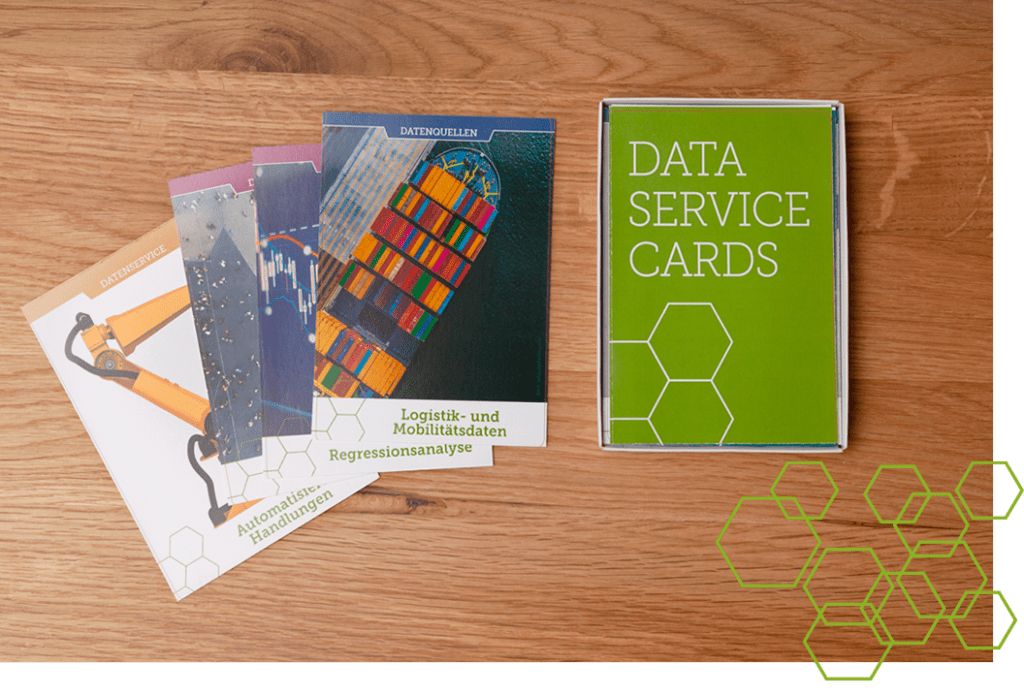 Tools for Success: Data Service Cards

Tools for Success: Innovation, Design Thinking and more.
Each idea must be thought through carefully before it eventually gets on the road to success. Our tools, such as Data Service Cards provide the necessary support. We developed these cards together with the Know-Center. They act as points of inspiration in the development process.
Further information on Data Service Cards (currently only available in German).

Plug & Play Innovation Box – driving new products and services
The Plug & Play Innovation Box acts as a support to drive faster development of your products and services. The Innovation Box gives you a range of 20 specially selected tools. These have been prepared based on the tried and tested principles of Design Thinking and Lean Startup. Along with the Innovation Box, we also guide you through a start-up workshop. Here, we work through issues and questions.
Further information on the Plug & Play Innovation Box (only available in German).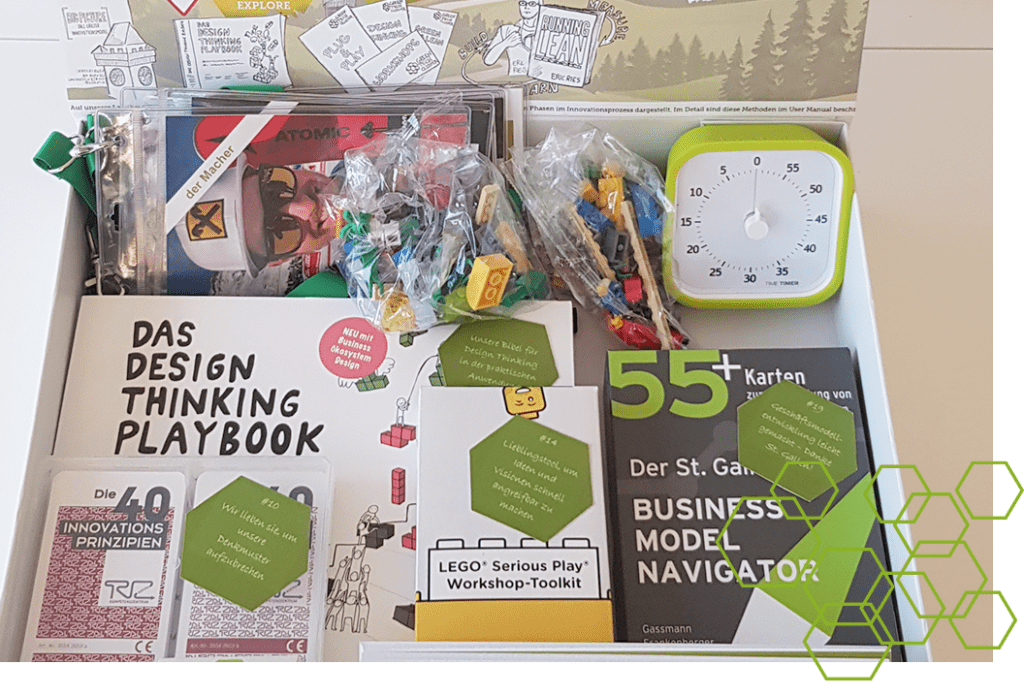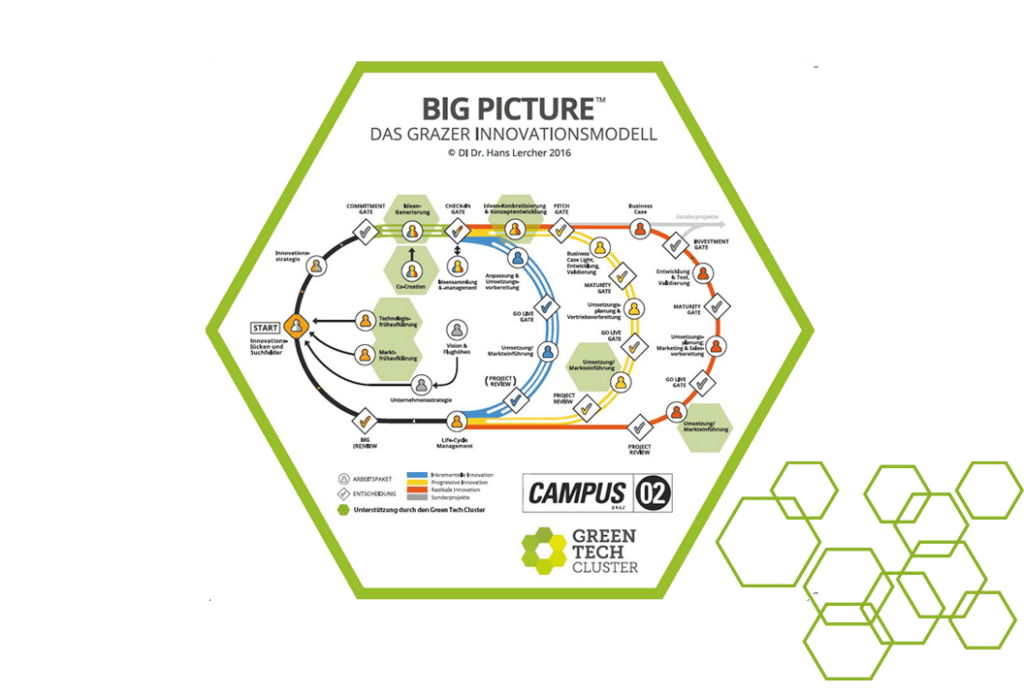 Targeted workshops
How do you develop innovative ideas with a strong customer focus? Our Green Design Thinking workshop will set you on the right track with the Design Thinking method. (Duration: 3 hours, 6-10 participants)
Learn all about the quick, cost effective and successful development of products and services. The Green & Lean workshop will help you do just that. (Duration: 4 hours, 4-10 participants)

Solution Groups and Technology Round Tables stimulate collaboration
Based on working groups, we bring enterprises and experts together during our Solution Groups and Technology Round Tables. Covering market trends, specific fields of activity and solutions for the circular economy and climate change; this is where the debate happens, stimulating new ideas and giving rise to new collaborations. The goal is to generate marketable products. Solution Groups are currently being run on Energy Communities and Circular Economy Export (Circular Economy Export working group).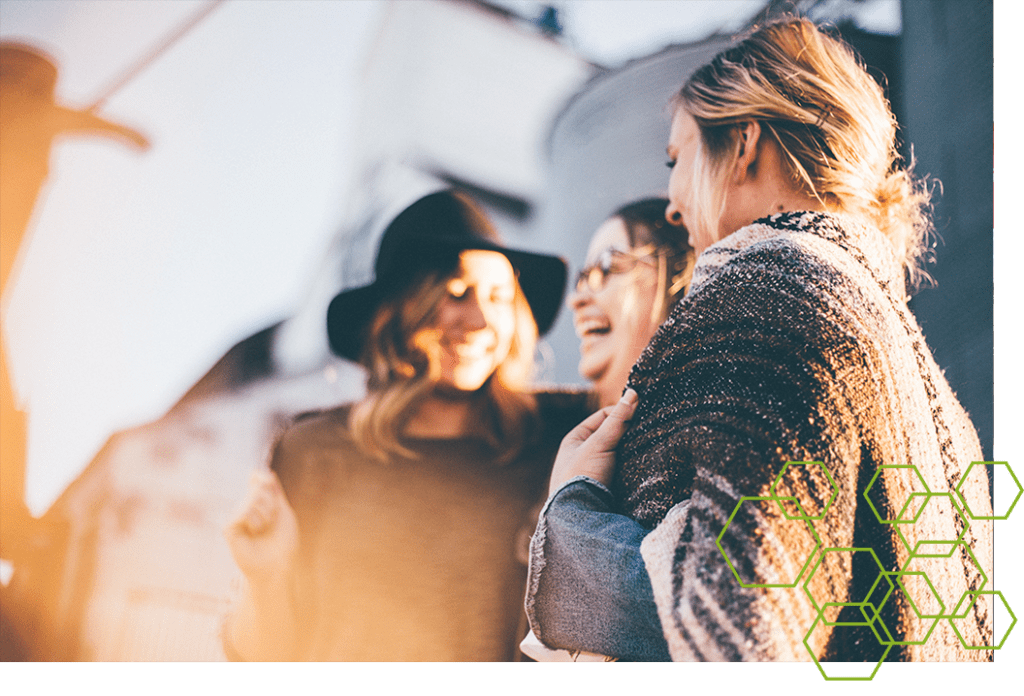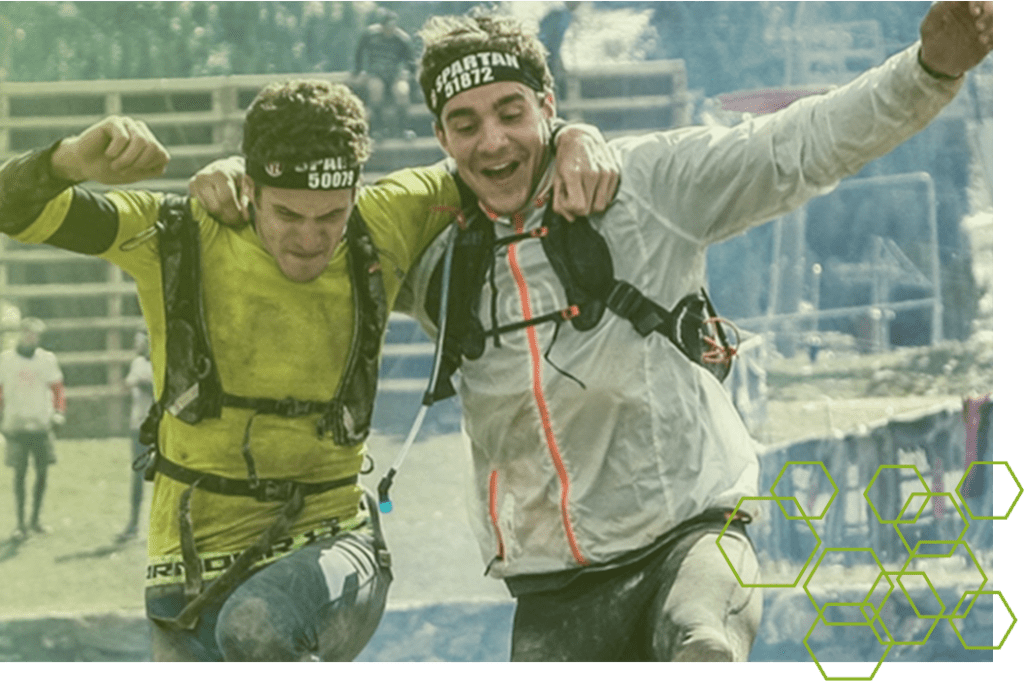 Benefit from the TopRunner project
What is the strategy to use to develop cutting-edge technology? The Cluster will help you put together an EU-funded consulting project, with a 75% funding grant in the field of innovation and digitisation.
Further information on the TopRunner project (page currently only available in German; Project in English is possible).
For more information about our services or workshops contact: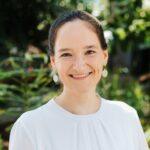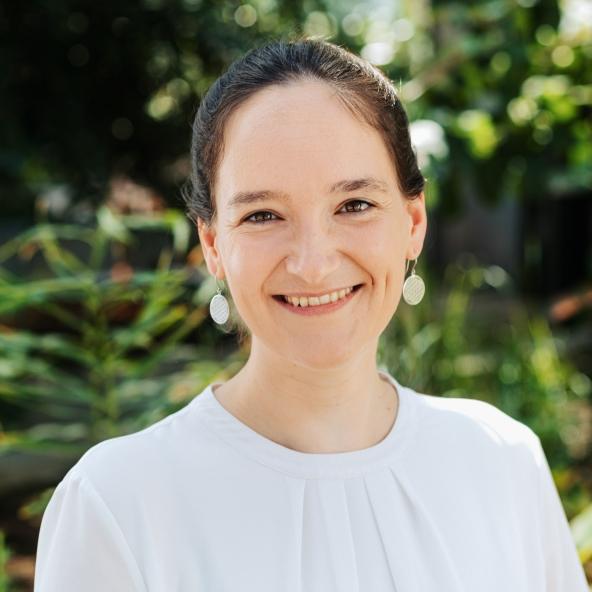 Martina Schöneich
Project Manager Cluster-Services & Business Development
Phone: +43 316/40 77 44-21
schoeneich@greentech.at
Further Cluster Services: